Makeup & Aesthetic Services at Myuz Makeup Artistry & Esthetics
At Myüz Makeup Artistry & Esthetics, our focus is on how we achieve the best outcome for your skin concerns. Our staff is highly experienced, knowledgable and trained in all skin treatments.
Along with our list of facials, Myuz offers a wide range of beauty treatments including:
Waxing Services
Brow Shape & Tint
Lash Tint
Full Face Waxing
Body Sugaring 
Makeup & Makeup Lessons
Our esthetician's will help you get glowing healthy skin, but will also provide you some suggestions on how to maintain the health of your face and body at home. Our modern practice is a place you can relax and enjoy your esthetics treatments.  
Up to date on the latest trends
Skincare and Licensed Esthetician's
Clean and hygienic
Tina Cable is the owner of Myüz Makeup Artistry & Esthetics and has been a licensed esthetician for over 10 years. Her passion for the beauty industry began with a love for makeup application and has now evolved, skin deep.
Skin Consultation
Skin consultations are necessary so that the client's skin type is determined and skin goals defined. Furthermore, skin consultations allow for further qualifications to be determined including skin conditions, skin sensitivities/allergies, skin flexibility, skin flexibility, skin saturation (how much the skin can take from treatments before irritation sets in), and skin characteristics (such as skin color and skin tone).

Our Waxing & Sugaring Services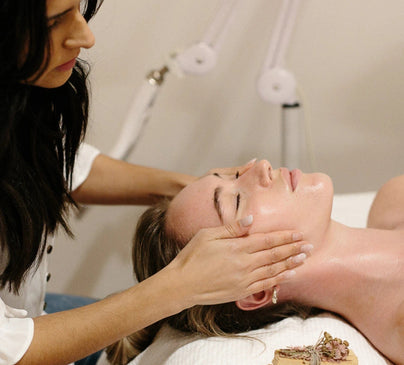 Lash Tint
Tired of spending hours on your brows and lashes during your morning beauty routine?  Get dark, full, and youthful eyelashes and eyebrows with a professional brow and eyelash tint, great for those who don't want to wear mascara. Indulging in eyebrow and eyelash tinting will not only simplify your makeup process but save you precious time in the morning as well.
Full Face Waxing
Do you have stubborn facial hair that you're tired of shaving over and over? Is laser hair removal too expensive? Have you tried those over-the-counter hair removal products that irritate your skin?
If you've answered yes to any of these, a full face waxing by the trained estheticians at Myuz Artistry...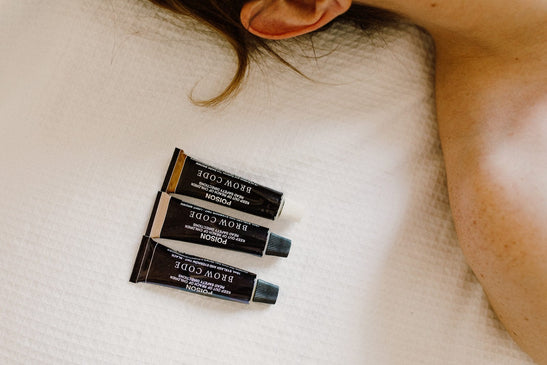 Brow Shape & Tint
Are your eyebrows looking a little dull, shapeless, or unbalanced? You know how hard it is to achieve perfectly tinted and sculpted eyebrows. The daily maintenance, hours of meticulous work to get every hair looking perfect. Brow tint and shaping is the secret to defining and framing the face you've always wanted.
Under Arm Waxing
Underarm waxing is a pain-free way to remove unwanted hair from the body in the comfort of your own home. It's an effective method for removing short and long underarm hairs at their roots in just one strip, leaving you with smoother underarms that last up to six weeks or longer.
Body & Lip Sugaring
Are you tired of ineffective shaving or painful waxing to remove unwanted hair? With advanced body sugaring,  you can now remove body & lip hair with minimal discomfort. A simple and natural combination of lemon, sugar, and water, body sugaring is a more effective and less painful alternative to...
Our Makeup Services
Makeup Winnipeg
If you have a special occasion coming up, whether it be celebrating a birthday, graduation, or just a night out, our makeup artists can make you feel extra special. We want to celebrate the day with you. If not, we can teach the proper techniques so that you can do it at home yourself! With makeup lessons, we will teach you anything you want.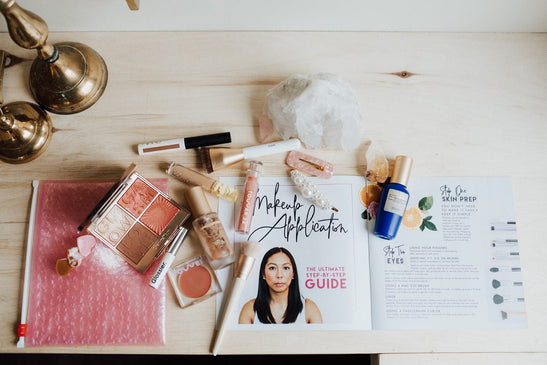 Makeup Lessons
Do you feel you just can't get the look you want, even with the best makeup products? If you're looking to up your game and learn from the best, our makeup artists offer expert makeup lessons.
Lessons can be anything you want them to be. Product knowledge, flawless face, a certain eye look, natural every day, or a smokey eye.
&nbsp Rewards
Myüz Points
Earn more Myüz Points for different actions, and turn those Myüz Points into awesome rewards!
Ways to earn
Ways to redeem