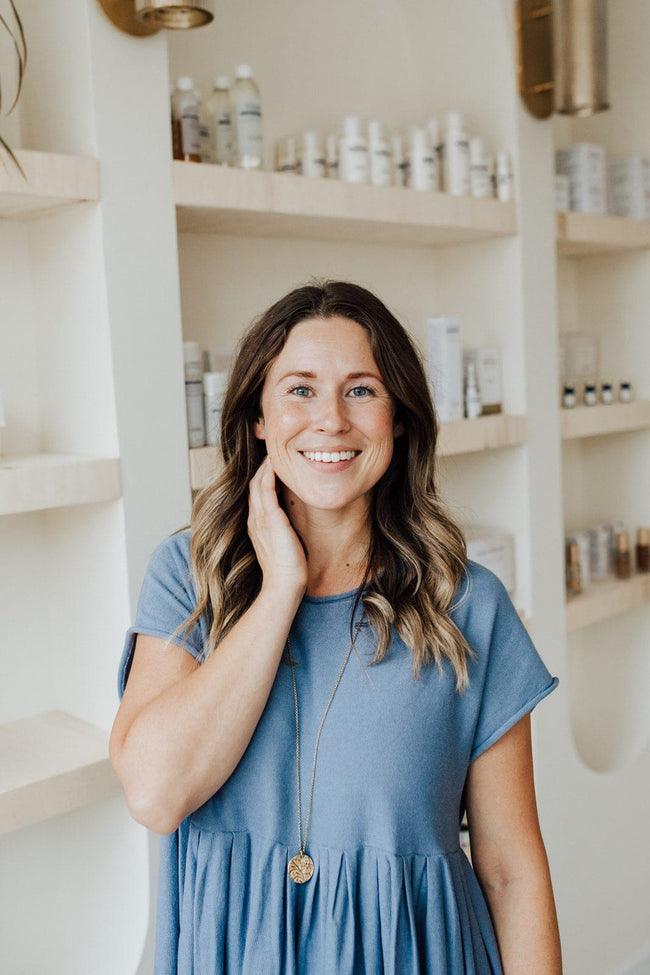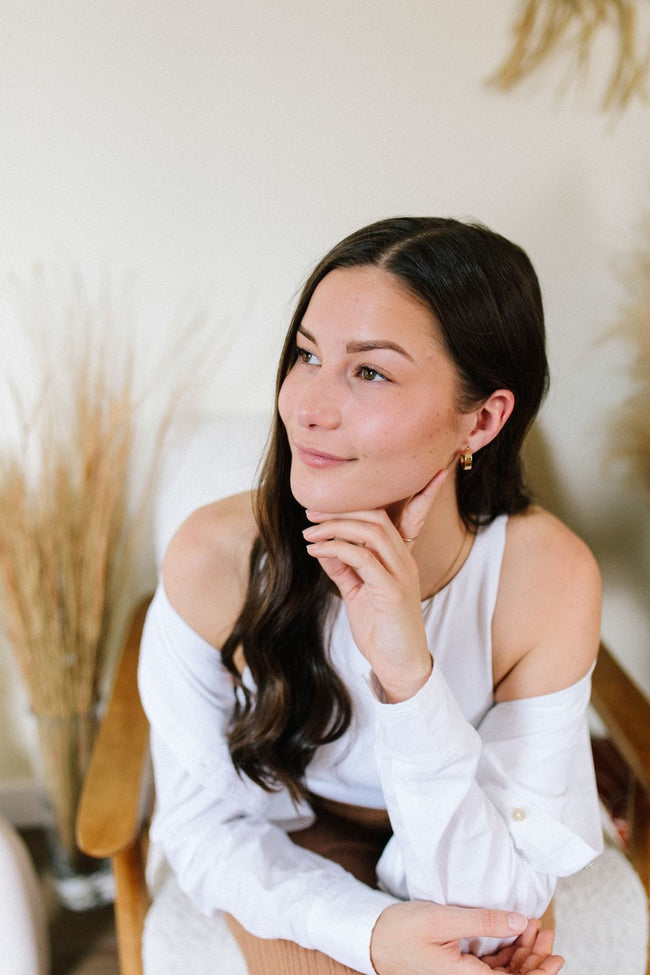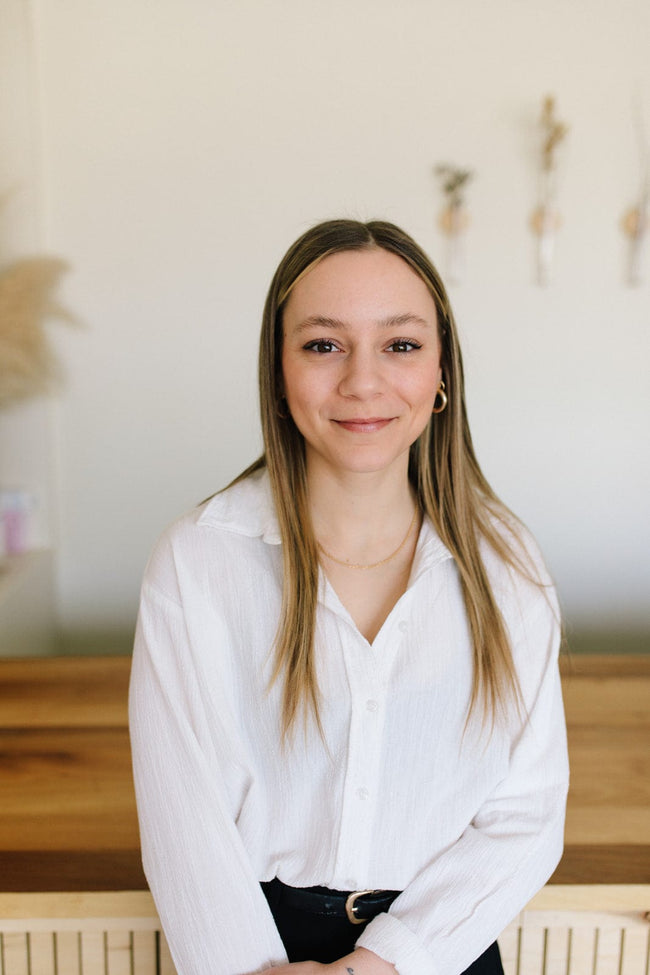 Tina Cable is the owner of Myüz Makeup Artistry & Esthetics and has been a licensed esthetician for over 10 years. Her passion for the beauty industry began with a love for makeup application and has now evolved, skin deep.
Over time, countless experiences with her loyal clients, reviewing and trying product after product, she has become a leading expert in skin scare and facial administration.
After venturing on her own, she now operates Myüz Makeup Artistry & Esthetics in the heart of the prairies, Winnipeg, Manitoba but has had the opportunity to help men and women nationally.
Myüz is thoughtfully curated with products Tina is proud to showcase, many of which, she includes in her own day to day life. 
Her manifesto is simple: it's to help you feel good in your skin.
Whenever the time is right, Tina hopes to share her wealth of skincare knowledge with you. 
Having suffered from severe acne in her 20's, skin was always on Madi's mind and something she wanted to truly understand. Like many people who suffer from acne, the acne took a toll on her self confidence. She had zero confidence. Felt it was the first thing people saw.

When receiving treatments, she remembers feeling that there was a lack of empathy and most importantly client education. Her personal experience of the physical and emotional insecurities that skin conditions can produce, constantly motivate her to help and treat others.
She wants you to know that skin is a journey and it always changes. With that we need to adapt to the changes through our skincare products and also lifestyle. Both go hand in hand. She is here to help guide you through the journey.

Madi has been an esthetician for 2 years. Her favourite part of a facial is performing the massage and creating true connections with clients. Makeup is her creative outlet. She can create beautiful natural bridal looks and then turn you into a zombie. She attended Blanche MacDonald's Global Makeup course in Vancouver. 
With her free time, Madi enjoys cooking, camping, and playing and coaching ringette.
Right from the beginning Dinah has wanted to help people. That was always the foundation of whatever she ventured out on. She felt a pull to the beauty industry after realizing and experiencing herself how much it can change how you show up in life. Small or big, treating yourself at home or the privilege of being treated by someone else. She knew she wanted to be the one who made that difference in someone's day.
As a single mother of two children she knows how important it is to put yourself first. Fill the cup and you are better than ever and ready to show up for everyone else.

Dinah as been in the industry for 3 years and is a Licensed Esthetician. First starting out in a spa environment she realized how much she enjoyed creating an experience for the client. Leaning towards skincare seeing how important it is for your overall health. With a passion for helping people she takes a holistic approach to skincare. Knowing the skin journey is very dynamic. She will encourage her clients to not only look at what they are putting on their skin but also their lifestyle.

You can expect to be relaxed, rejuvenated and leaving with healthy fresh skin. A home care plan that suits your lifestyle and support along the way.
Calli is a northern girl at heart, born and raised in Flin Flon, MB. After a year and a half of working at the mine in her hometown she moved to Winnipeg for the second time in August of 2020.

Due to the polluted environment she worked in at the mine she knew the importance of taking care of her skin. From here, she found Myüz and started becoming more and more interested in skincare.

You'll recognize Calli as she first started as our receptionist in January 2021. From here, passion started to grow as she saw loved the interactions with our guests. From here, she enrolled into an Esthetics school.

She is looking forward to working under Tina, Madi, and Dinah and continuing to educate herself. She looks forward to meeting all of you and joining you on your journey to healthy, happy skin!
Rachelle's passion for skincare started in her early 20s when her skin took a turn and she began struggling with acne. As she tried finding numerous ways to treat her acne she became discouraged as she could not find anything that helped control her breakouts and heal her skin. This began to make her feel uncomfortable in her own skin and started to affect her everyday life.

She stumbled upon Myüz after hearing about Tina, and she has never looked back since. She started receiving services at Myüz and quickly became a regular client. She saw her skin transform and fell in love with Biologique Recherche which has become her ride or die. When she saw Myüz was hiring for reception, Rachelle immediately applied, Myüz had become her safe space; she genuinely connected with what Myüz represents and could not think of a better fit for herself. Shortly after she left her draining unfulfilling fulltime job and took a leap of faith by enrolling into school to pursue her passion in skincare.

Her second passion: health and wellness, if not at Myüz you can find Rachelle at the gym. Exercise became part of her daily routine in her last years of high school when she began to understand the importance of overall health and the endless benefits exercise has to offer. Not only does she want to help you care for your skin she will encourage you to look at the different aspects of your lifestyle as they directly affect one another.

Rachelle's main goal is to create a safe space for her clients, by making you feel heard and supported. To help guide you in your wellness journey and build a regimen alongside you that will have you feeling healthy both inside and out.

You can achieve anything as long as you believe in yourself and surround yourself with people that support you. Skin is a never ending journey with highs and lows, she is here to be that person for you. Helping you reach your highest potential.
&nbsp Rewards
Myüz Points
Earn more Myüz Points for different actions, and turn those Myüz Points into awesome rewards!
Ways to earn
Ways to redeem