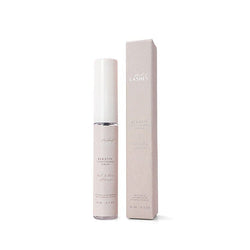 Myuz Makeup Artistry and Esthetics
Keratin Lash & Brow Conditioner 10ml
Maintain healthy, nourished lashes and brows with the keratin treatment. This treatment is my go to aftercare when it comes to Lash Lifts & Brow Lamination.
Simply brush the keratin through your lashes and brows in an upward motion with the built in mascara wand and you are set for the day. The keratin treatment will leave your lashes looking shiny with its protective coating. Its formula is designed to keep your lashes healthy and hydrated, as well as leaving your brows nourished while keeping them in their desired position after your Brow Lamination treatment.
&nbsp Rewards
Myüz Points
Earn more Myüz Points for different actions, and turn those Myüz Points into awesome rewards!
Ways to earn
Ways to redeem